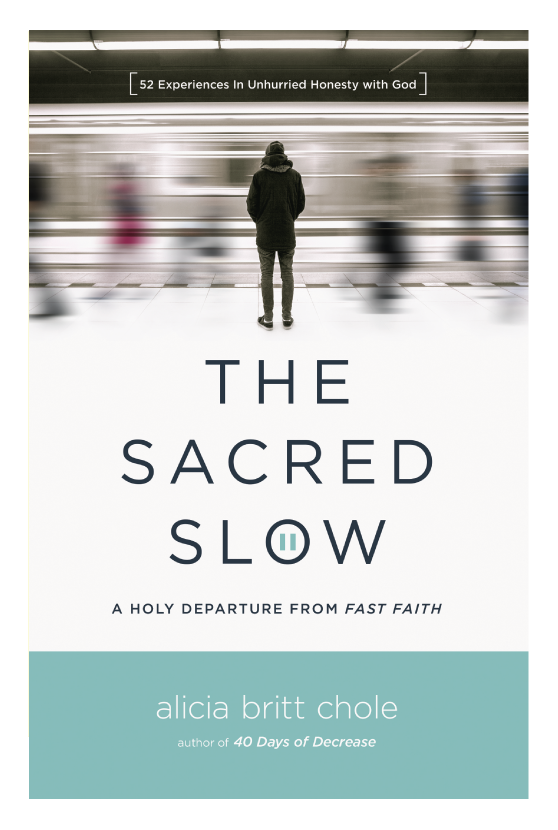 The Sacred Slow
is written by Alicia Britt Chole and is published by W Publishing Group (Thomas Nelson).
We do live in a busy, fast paced world, don't we? Even up here in a small northern village, I have found that life wants to rush right past you. And in that busyness, faith gets sort of swept up in a whirlwind. Our church has program after program to keep us busy and occupied during the holiday season. I'm not knocking that, but I do think that sometimes we just have to stop - and breathe.
The Sacred Slow: A Holy Departure from Fast Faith
is a book that is written in a devotional style - 52 daily readings with "exercises" to help us slow down and focus on the giver and sustainer of faith, God Himself. The daily chapters are practical and they are written in a manner that makes us feel at ease with the whole process. And it gives us time to pause and to breathe.
I haven't really gotten into the life scroll at the back of the book yet, but I'm going to really start doing the exercises on January 1. I have read some of the devotional readings at the beginning of the chapters and am eagerly looking forward to just doing the whole shebang.
I find that Chole is an engaging writer who makes me comfortable yet not so comfortable. It's hard to explain. It all works together to give me a feeling that what she's saying is right and it is good. It's going to help me to slow down and enjoy life for what it is - good - when I am living in the center of God's will.
*I received a copy of
The Sacred Slow
in exchange for my honest opinion. My opinions are my own.*